Love and generosity are concepts that have the potential to transform the world. One need not look further than the original Seeds of Kindness project to see what we as a united community have been able to do when we direct such concepts to the betterment of our brothers and sisters the world over.
Since there's no reason to ever halt such enriching practices, let's cultivate those initial Seeds of Kindness into strong and beautiful plants of altruism!
Terrific agrarian puns aside, it is our great pleasure to announce the launch of the second phase of our Seeds of Kindness Project: Seeds of Kindness 2: Faithful and Strong! On Sunday September 23rd, a link to donate will be released, and the full album will be streamed on Everfree, Fillydelphia, Celestia and Everypony Radio at 11 a.m PST. Every donor will get to download the complete album, and all proceeds will go in their entirety to the Safe Project, an orphanage in Uganda that will become financially independent through the establishment of a chicken farm.
Moreover, the most generous donors by December 25th will receive unique hand-crafted Christmas gifts donated by artists from the community. You can find the full list of prizes HERE.
As this marks the end of the first iteration of Seeds of Kindness, it is time to do a report on what you all accomplished.  All in all, counting the various gaming streams and the Galacon auctions, over €47,000 ($60,000) have been raised! An orphanage is Tanzania is about to be expanded with a poultry farm to guarantee its sustenance. The Green Village for street children in Burundi is now being expanded as we speak, and we just received these fresh pictures only a couple days ago: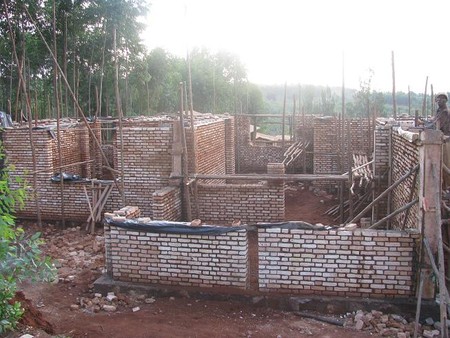 Last but not least, the clinic in Uganda is now in its final stages, and we are waiting for pictures of it fully equipped very soon. In the mean time, in case you missed it, this heartwarming open letter to the pony fan community from Lisa Wiese, founder of Your Siblings, also includes video footage from the completed building:
Now, let's go do some good in the world!
Love and Solidarity,
The Bronies for Good Team.
You can learn more about our non-profit partner Your Siblings, in their FAQ—it's a good read. Sustainability, transparency, local roots, need, and urgency are their primary criteria, ensuring that they only support the projects with the strongest long-term impact. Moreover, their policy is to cover all travel and personal costs as well as money transfer fees independently from donations, so that 100% of what you give will be spent exclusively on the projects.